Scouting Past & Present Archives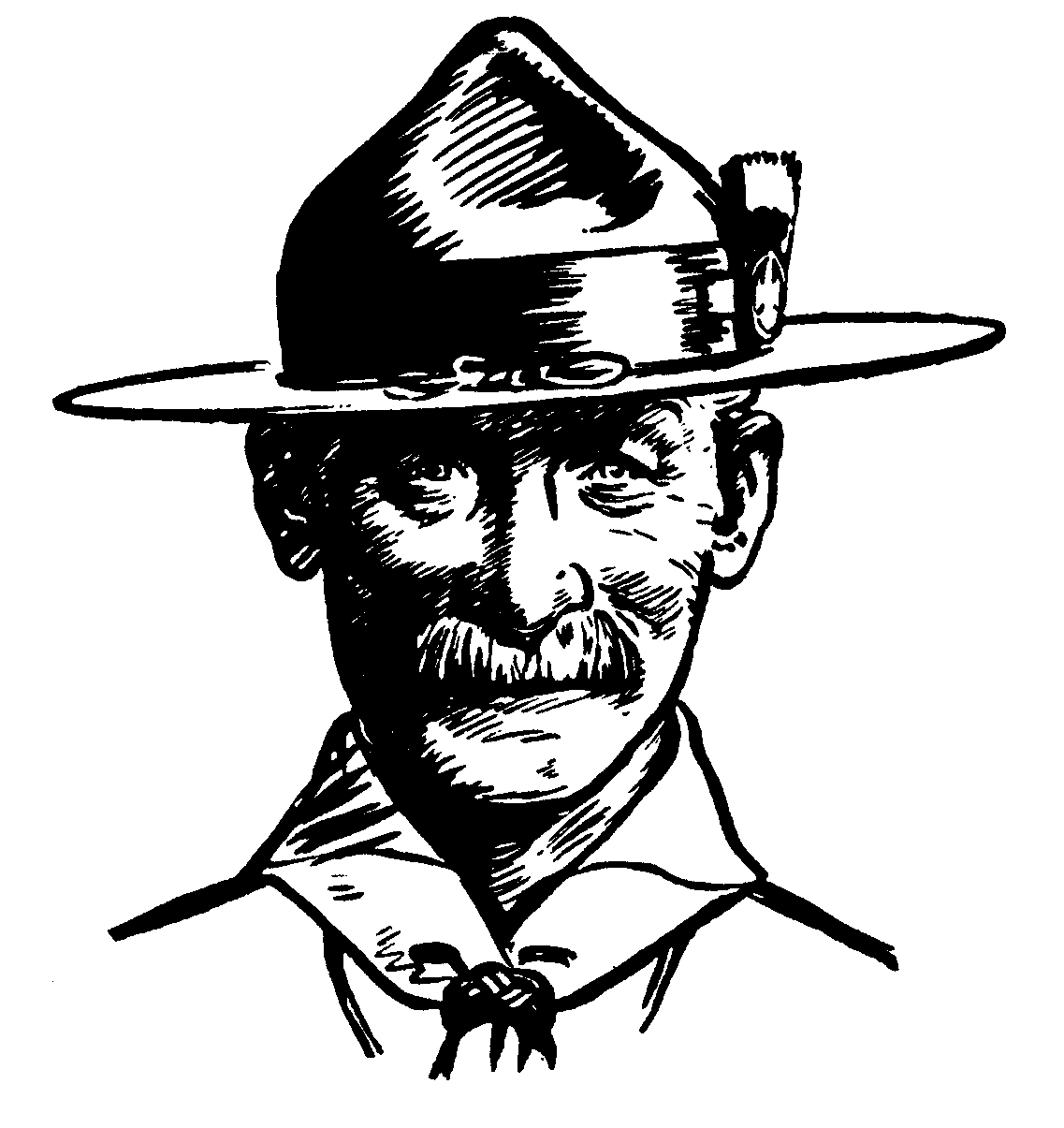 General Information
In 1982 we staged a display of Scout badges, books and uniforms as part of an event to celebrate "The Year of the Scout" which was the 75th Anniversary of the founding of the Scout Movement. This display proved to be so popular to both young and old, that we decided to continue to collect and hopefully preserve the history of the Scout Movement. Thus the "Scouting Past and Present Archive" came into being.
The Archive is privately owned. We are happy to put on displays large and small. No two displays are the same, each one being tailored to suit the event and the venue. There are no set displays but many, many interchangeable items ranging from postage stamps to flags, matchbox covers to uniforms. We are adding to the collection all the time, two recent acquisitions being a "Scouting" telephone card and a war service badge.
If you are planning an event and feel a display may be of interest, please contact us at the address on the back of this brochure. We require at least six weeks notice to enable us to design a display to your own individual requirements.
There is no charge for us to stage a display for you but we would welcome a donation towards the upkeep of the archives.
It is impossible in these few pages to explain all about the Scouting Past and Present Archive, but we hope these web pages gives you some idea of the size of the collection and if you would like some research carried out, do not hesitate to contact us, We will do our best to respond as quickly as possible .

Recent Displays
We have staged a number of displays to celebrate various Scouting Anniversaries , Group and District celebrations and more recently appeared on the Channel 4 TV programme "Collectors Lot". Following transmission of the programme we received several enquiries about the display. We have also received a few donations for the Archive in the form of books and photographs. A large display was staged in the Storm Hut at Gilwell Park for the Gilwell Fundays.
Baden-Powell
We hold a lot of information on Baden-Powell, including copies of his birth certificate and marriage certificate. Copy Wills of Olave and B-P,

Information regarding Medals and Awards presented to B-P. Items associated with the Siege of Mafeking and Baden-Powell souvenirs also from Mafeking.

We have examples of many of the Christmas Cards sent by Lord and Lady Baden-Powell
Book Collection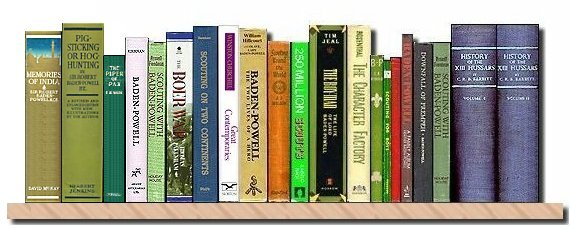 Our collection of Scouting related books numbers over 4000, many written by Lord Baden-Powell. We are still looking for many titles and would welcome offers of books on Scouting or associated subjects i.e. camping etc. We especially require copies of "The Scout" 1954 - 1966 when it ceased to be published. We have loaned books for university research and school projects.
Ongoing Projects
Adult Awards
We have been collecting information on the Adult awards awarded by all Scout Associations. It is hoped that this listing can be reproduced with pictures as a number of associations have responded well to our request. It is about 20 years since a list was produced and this did not include illustrations of the award.

If you know any details of any Adult Awards I would be pleased to have the information, a Scanned image would also be appreciated.

Silver Kangaroo
Scouts on Stamps
We have made a start on the Scouts on Stamps that have been issued over the years and would like to bring this up to date. We have a number of early stamps that depict Scouting or Baden-Powell.

With over 3000 Scout Stamps being issued then it is a mammoth undertaking.
Badge Collection
A recent acquisition is a small collection of District and County Badges. It is our intention to start to concentrate on this area of Scouting. We would welcome any District and County Badges to add to this collection We are still trying to obtain proficiency badges for Wolf Cubs, Boy Scouts, Senior Scouts, Rovers Scouts and Leaders. Badges similar to those shown would be most welcome.
Airman

Bird Warden

Alternative Ambulance

Wolf Cub War Service
Gilwell Park

The

International Training Centre and Campsite, situated on the edge of Epping Forest consists of 108 acres of land with many historical references to Scouting. It contains many gifts from Foreign Scout Associations. We would like to expand our collection of Gilwell Park postcards and photographs. Here are a couple of recent acquisitions. The Redevelopment of Gilwell is starting to take shape and many new buildings have appeared.

World Jamborees

We have in the collection most of the Official World Jamboree Badges with the following exceptions

At the 1937 and 1947 World Jamboree the badges were issued for each sub-camp we only have one badge from these two Jamborees, not the full set. In 2007 the World Jamboree was be held at

Hylands Park in Essex, UK. and This year 2011 the World Jamboree was held in Rinkaby Sweden

Scouting Memorabilia Collectors

Once or twice a year we try to publish a sales list of duplicate items that we have acquired. We are always interested in Swapping.

If you are looking for a particular book or item of memorabilia let us know we may be able to help.

Peter is a member of the International Badgers Club and The Scout and Guide Stamps Club.

Memorabilia Wanted

Books by Baden- Powell

UK Pre APR Proficiency Badges

Gilwell Park Postcards, Badges and Pennants.

National Membership Badges

World Jamboree Items

Uniforms

Flags Etc.

Scouting Past & Present Archives

75 King�s Road

Chingford

London

E4 7HP

England

Telephone: 020 8524 6723

E-Mail peteford@btinternet.com

Links

20th World Scout Jamboree Memorabilia List

Be Prepared the Story Of Scouting Museum.

last updated 28th November 2013